At my store we do a candlestick class where each person can come in and layer three Chalk Paint® colors and distress their candlesticks. Today I'm going to show you how you can achieve this look on your next piece!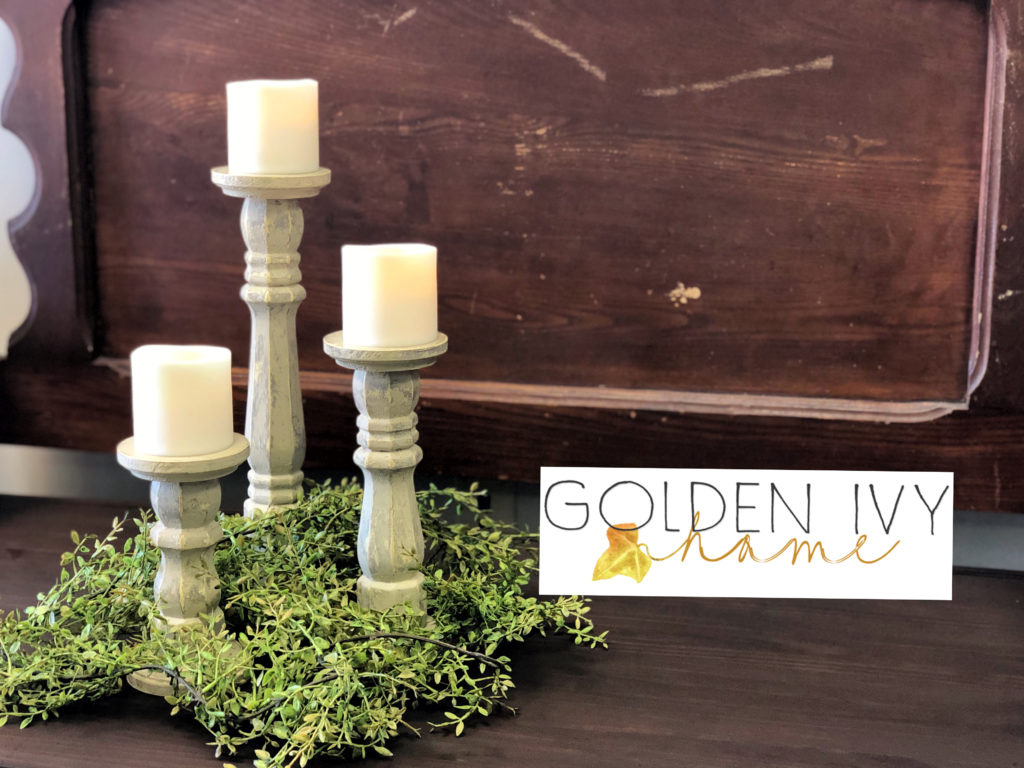 To make the candlestick you will need 3 different height wood furniture legs and 6 round wood pieces for the ends. I buy mine from Home Depot, I get the Waddell Solid Pine Finish Traditional Leg in 6in, 9in and 14in. The round wood plaques I get from Hobby Lobby in the 4in size.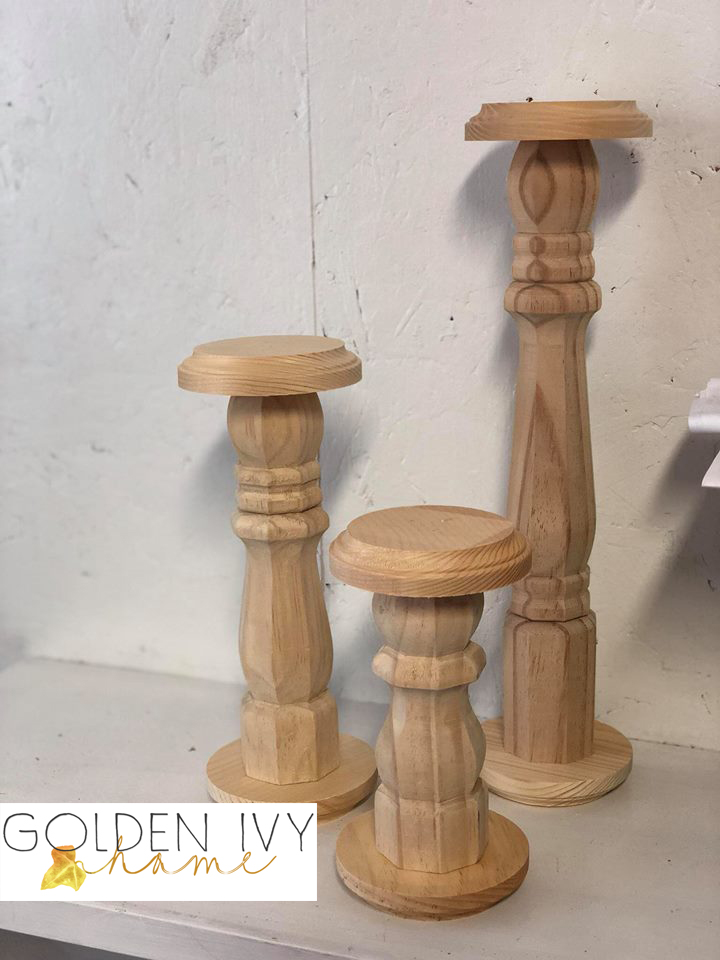 To assemble the candlesticks you will need a drill, drill bit (the size of the screw in the furniture leg), wood glue and a nail gun. Drill a hole in the center of 3 of the rounds (make sure to not go all the way through) add some wood glue to the furniture leg around the screw and attach. For the other side (no screw) add some wood glue and position the round center on the leg and ad a few brad nails. Once they are dry you are ready to paint.
Pick your three colors you want to layer (in the following video I used Chalk Paint® by Annie Sloan in Cream, French Linen and Country Grey), you will need some candle making wax and Annie Sloan® Clear or Dark Wax.
In the video you will see the following steps:
Paint 1st color
Let dry
Rub on candle wax
Paint 2nd color
Let dry
Sand with medium grit sandpaper
Rub on candle wax
Paint 3rd color
Let dry
Sand with medium grit sandpaper
Seal with clear wax
Now you have a beautiful set of candlesticks that will match your home perfectly for the fraction of the price.