We are doing a facelift to the exterior of our ranch home and my first project to tackle was the outdated looking brick that covered the front bottom half of our house. I new I wanted a grey wash vs. painting it solid so the first thing I decided on was the brand of paint. I choose only the best and used Chalk Paint® by Annie Sloan in the color French Linen. French Linen is the medium grey out of her line of greys.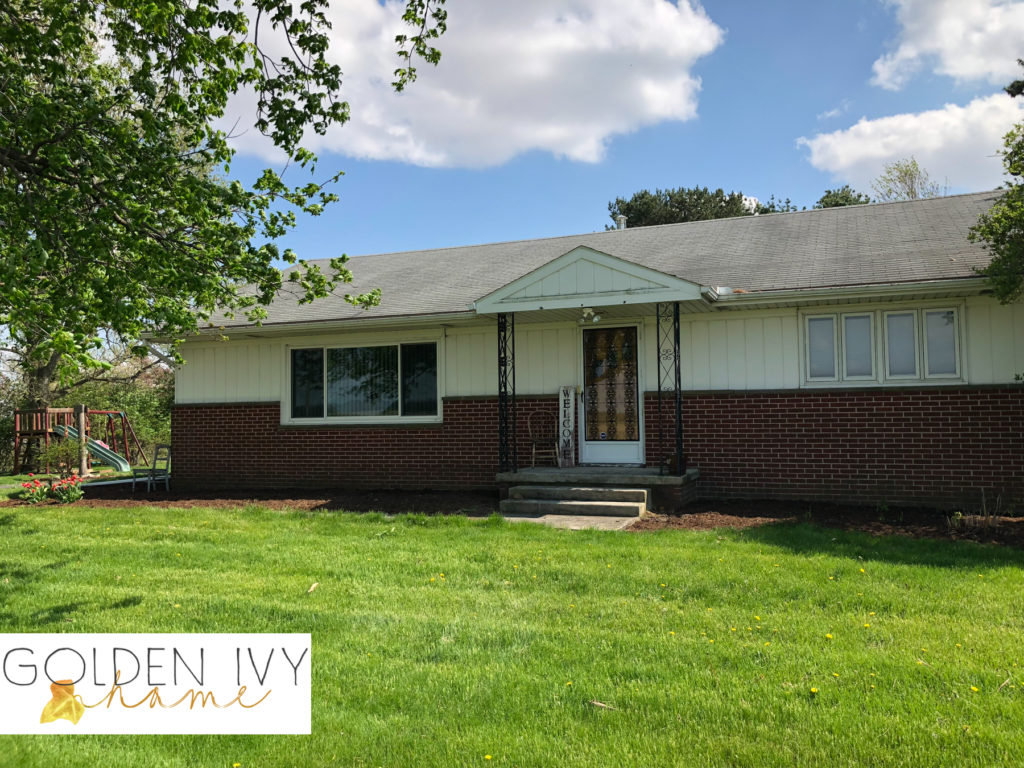 I started out by power washing the whole front of the house to make sure any built up was removed. Then it was time to start painting. I pulled the hose around so I could still wet it as I worked (it was a hot day and the brick was drying fast). Working with wet brick allows it to not absorb so much paint so that you won't have to do as many coats or waste paint. I used a large chip brush, a bucket of water and the can of paint. I would dip into the water then into the paint and brush it on the wet brick. I did this clear across the front of the house. I used 3 quarts of the French Linen on the first coat.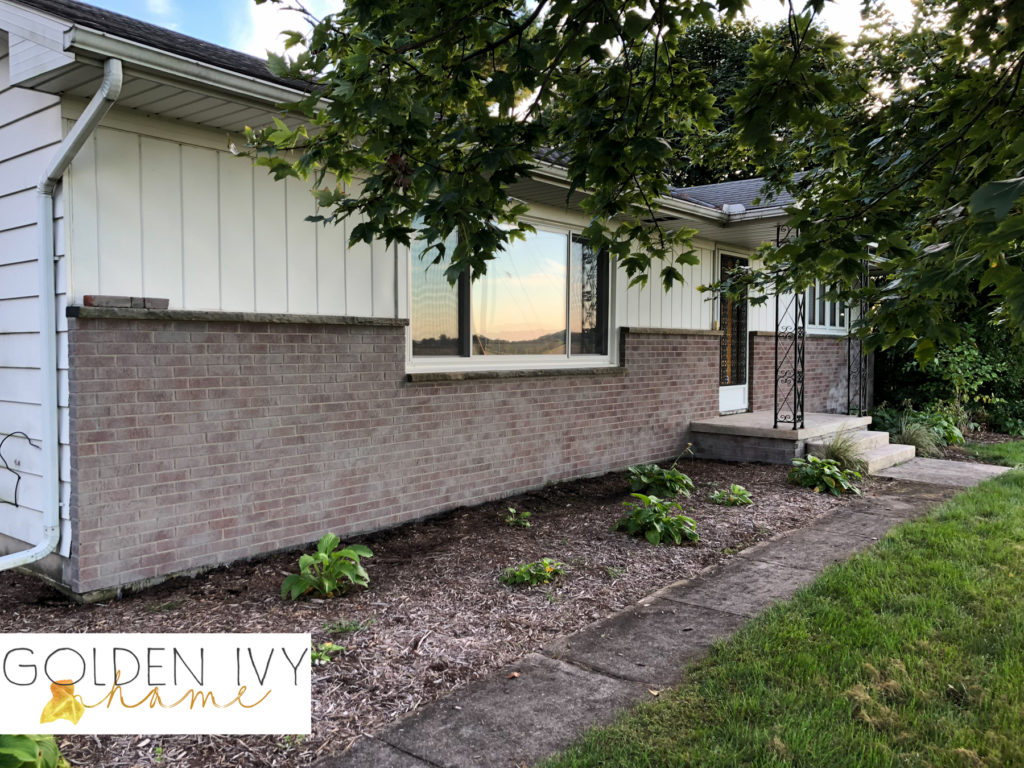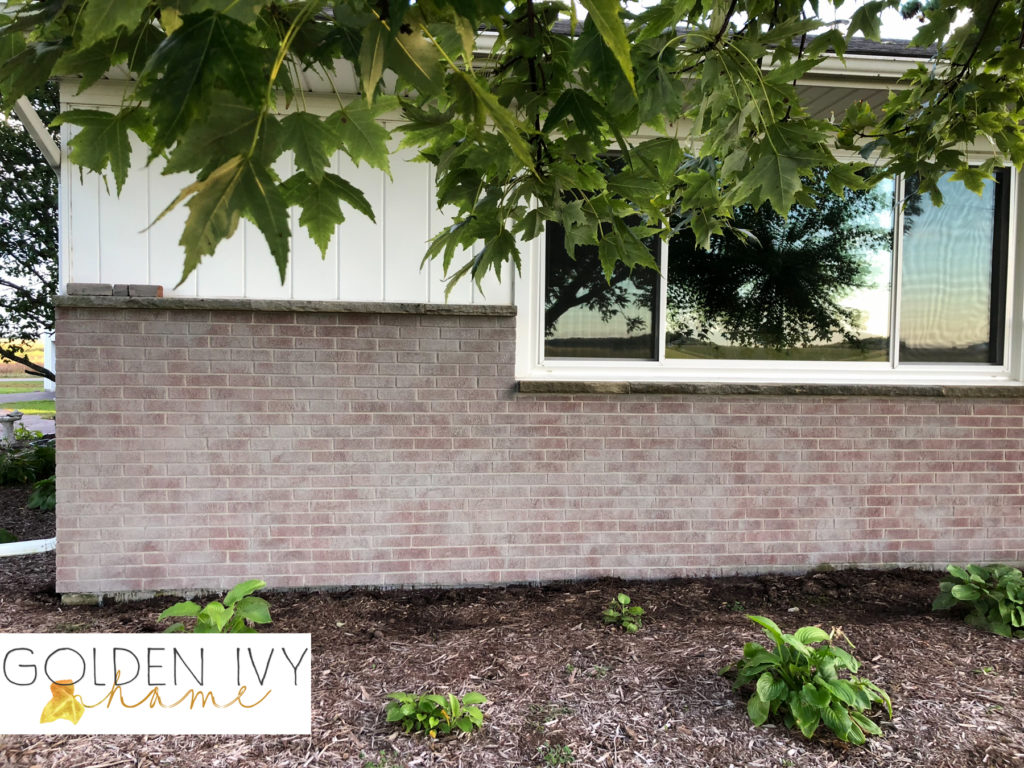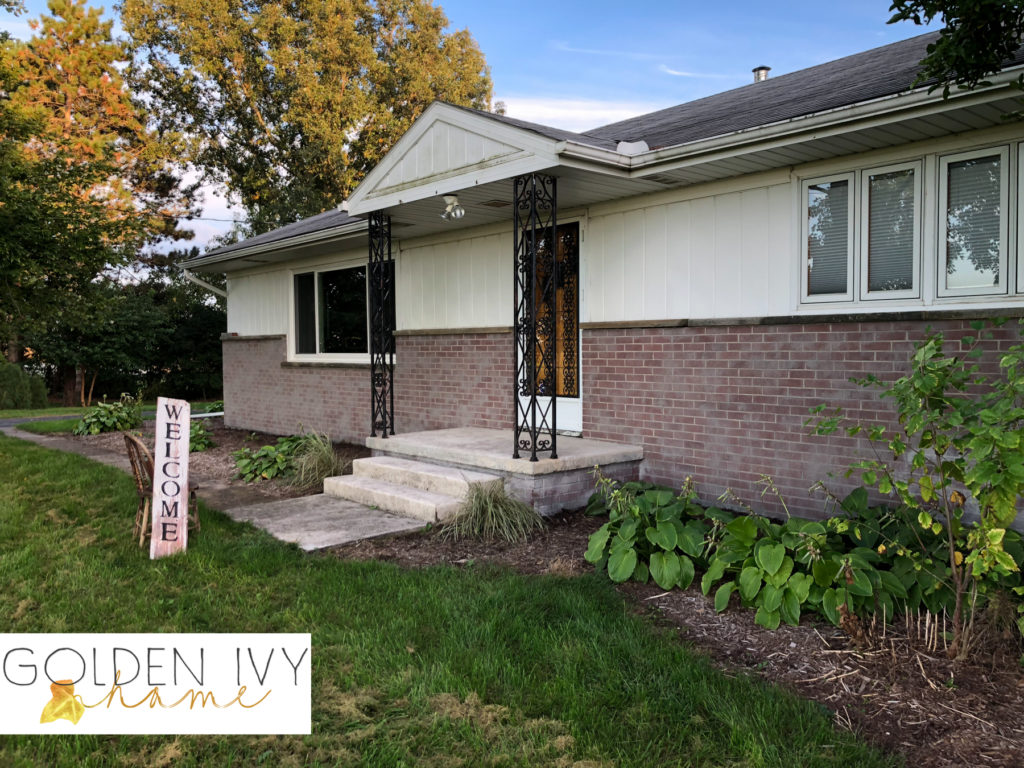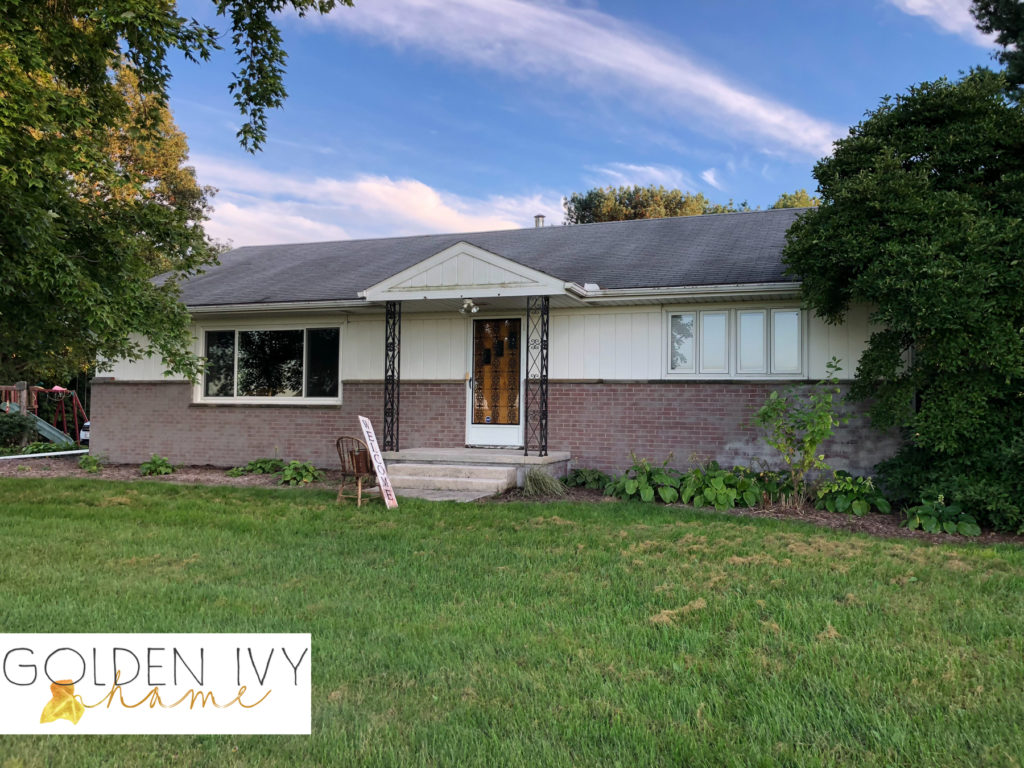 The first coat was done in the fall of 2018 and I wouldn't get around to doing the 2nd coat until summer 2019. Here's what it looked like in the summer before I started the 2nd coat.
I did the exact same thing as I did with the first coat expect I did not power wash. I hosed the brick off as I went along and used the same water paint dipping method as before. For the 2nd coat it only take 1 litre of paint!!!