We tackled and finished our first room makeover in the new house. The office sits on the first floor next to the dinning room and right inside the front door. There is a large opening but currently no doors, we've spoken with a local woodworker and hope to have custom french doors created for the space. The office is a shared space between my husband and I so a style that works for both of us was the goal.
I knew I wanted to go with more of a moody style for the office and the first thing I was set on was painting the ceiling black and the walls a shade of green. Most of the rooms in the farmhouse have decorative tile ceilings and the ones in this room turned out so cool painted black. After multiple color samples I landed on Benjamin Moore Black Beauty (2128-10) in the Regal Select Matte Finish for the ceiling and Benjamin Moore Peale Green (HC-121) in the Regal Select Matte Finish for the walls. Since the ceiling and walls are both heavily textured (also some paneling) I didn't want to go with a high sheen paint to highlight those areas. This was my first time using a matte finish and I really like the look of it in here.
A lot of the accent furniture that I brought into the room are thrifted or antique items that I have been collecting. The set of lockers were a Facebook marketplace find and add for extra storage in the room. We had the wine fridge in our kitchen at our previous home but the layout of this house doesn't allow for it to be in the kitchen. I found the green/orange metal table a few years ago locally and the wine fridge fit perfectly underneath of it. I have linked some similar items at the bottom of this post. The floors are original hardwood but they aren't in the best of shape. Until we get them refinished we purchased an 8×10 rug from Ruggable that matches well with the walls but still keeps it a bit lighter in the room. We still have a few more items to purchase for in here like another office chair and curtains.
Shop The Post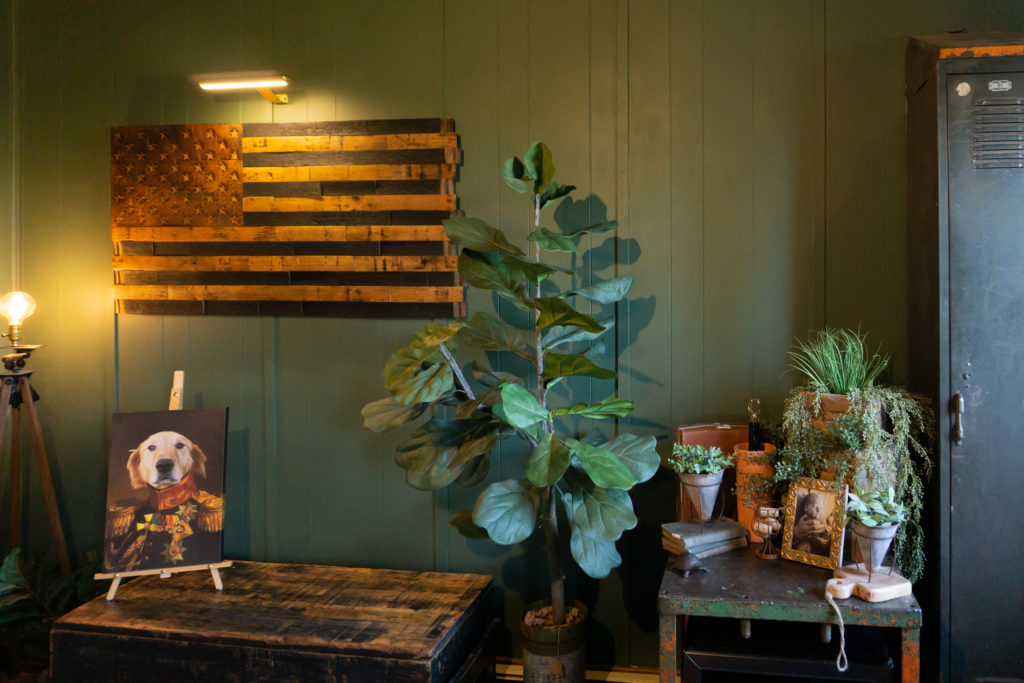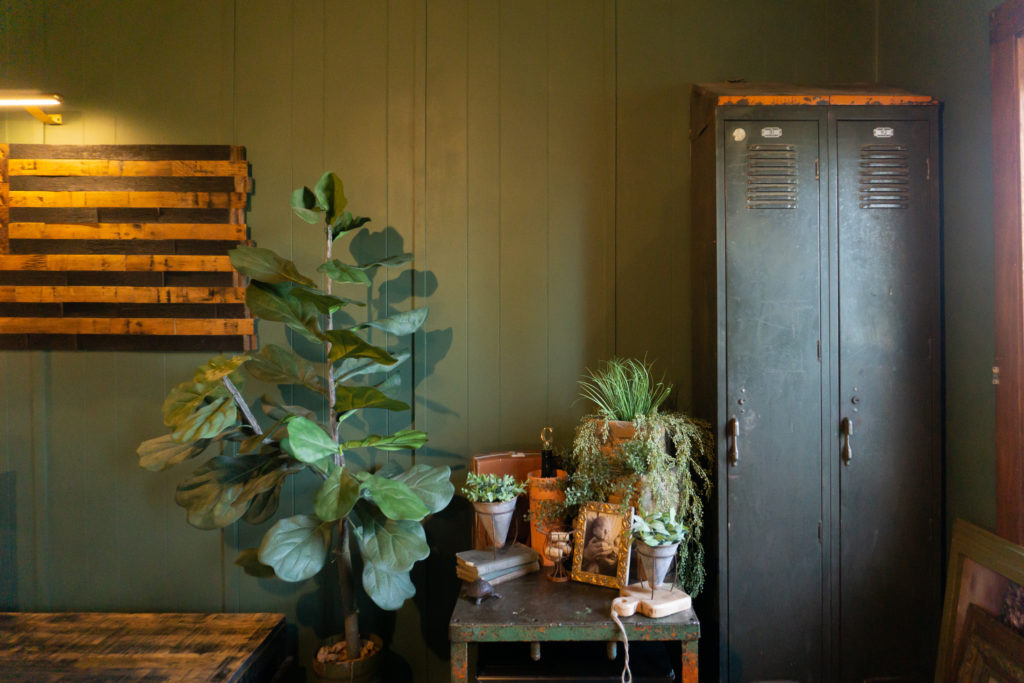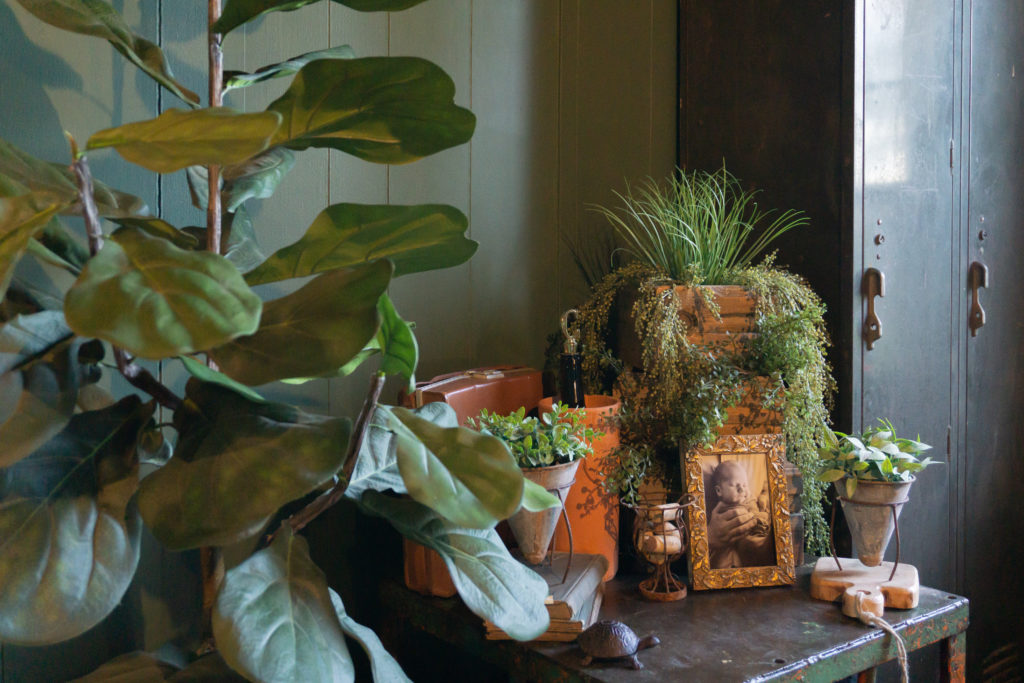 It's been a couple weeks since the above photos where taken and our ceiling light fixture finally arrived! We will be adding a dimmer switch to this light because she is BRIGHT! But it's exactly what this room needed. I've also been working on my desk area and finding some pieces to style it with (go to our TikTok page to see what Goodwill finds I've added).