FREE limited time only, gift at the bottom of this post!
I love to read and lately I've been doing a lot more of it but we don't have a huge house and I don't like things to pile up, lay around or be shoved into drawers/cupboards. As much as I'd love to keep all the books it just doesn't make sense since I probably won't read them again (there's so many good ones I'm always buying).
So, this got me thinking. I'd love to just pass them along to people who also love to read but it would also be fun to see where they travel to. This is where the idea for the "Traveling Book Swap" came from.
The idea is when you are finished with the book you write your name, initials or IG handle inside the book along with where you are located and pass it long to the next person.
I've created this little tag (below, right click and save) that you can print out on a label, on regular paper and tape it in or just handwrite it in the inside so the next person knows to sign and pass along when they are finished. Make sure to include #travelingbookswap and upload a photo with that tag so we have a way to keep tabs and track where books are moving too.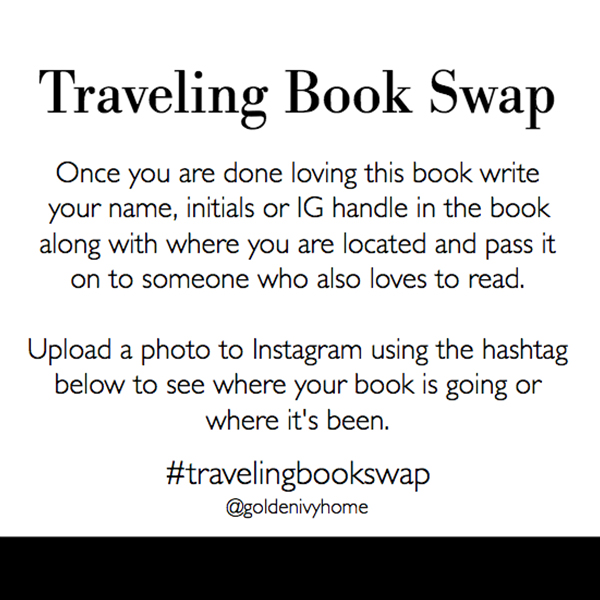 The tag is sized to work with Avery 2in x 2in square labels.
This is for anyone who reads, kids or adults.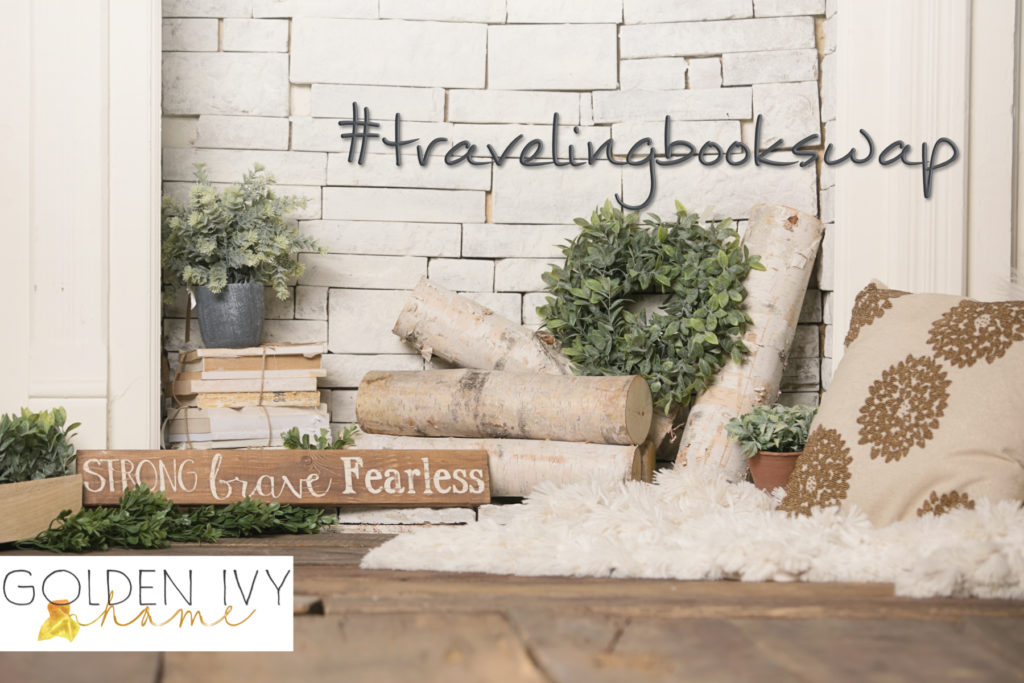 I've also created a line of wooden bookmarks with the tag #travelingbookswap if you'd like to purchase you can visit our online shop here.
With the launch of the new idea I will be giving away a set amount of FREE bookmarks!!!
Help us start the trend! Post a photo to Instagram of the inside of your book that you are ready to pass with your name/initials/hashtag and your location written and the tag posted above! When posting use the hashtag #travelingbookswap and tag @goldenivyhome. We will then DM you the coupon code to purchase a bookmark for FREE!!