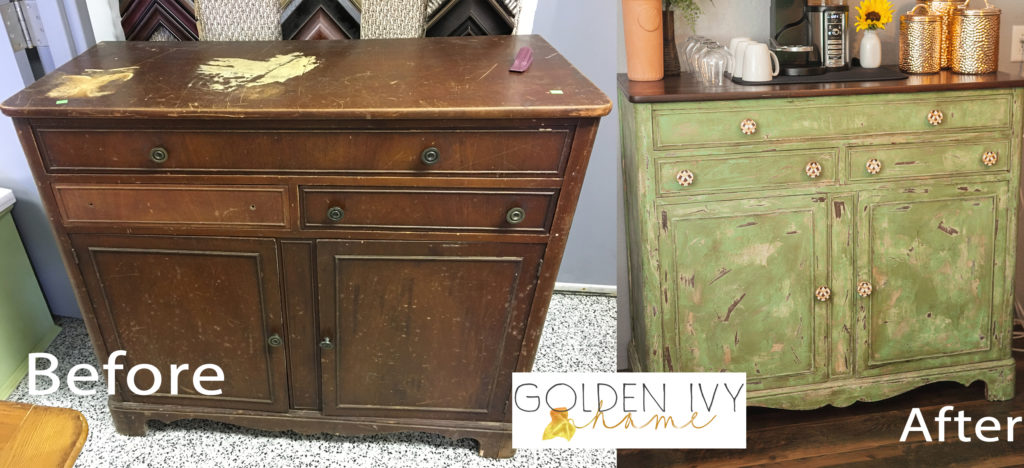 I had originally bought this old beat up buffet to refinish and put in my store, it has since made it's way to my kitchen. I'm not one to go bold on furniture but this piece fit perfect!!
I first started by cleaning the buffet with Dirtex cleaner followed by soap and water. After that I was ready to start painting.
I did a quick coat of Chalk Paint® by Annie Sloan in Old Ochre using and Annie Sloan Medium Brush.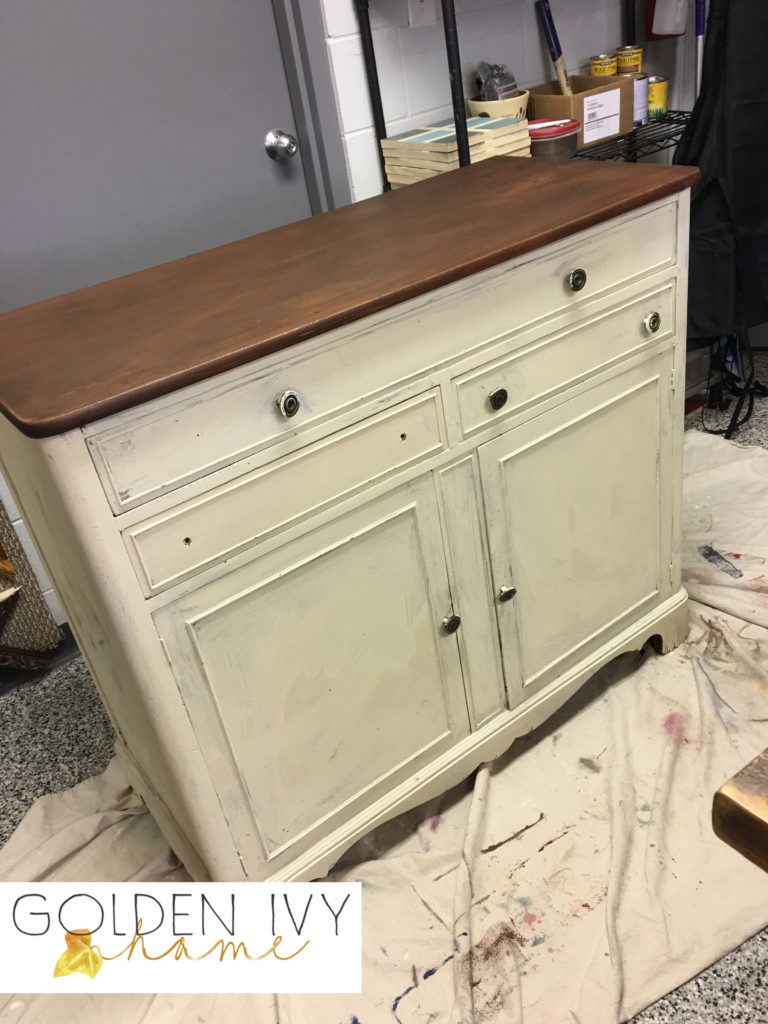 While that was drying I mixed a custom green color by using Chalk Paint® by Annie Sloan in Antibes Green and Louis Blue. Once the first coat was dry (the Old Ochre) I started painting on my green. I applied it think but in smaller sections (about half a side at a time) once it started to dry (only takes a few minutes) I used several pieces of duck tape to remove spots of the green and a plastic paint scraper to rough it up. I used the tape and the scraper until there was enough of the under color and wood showing like I wanted. I would finish one section and move right on to the next. Once the whole piece was finished I sealed it using Chalk Paint® Dark Wax and a small Annie Sloan Wax Brush.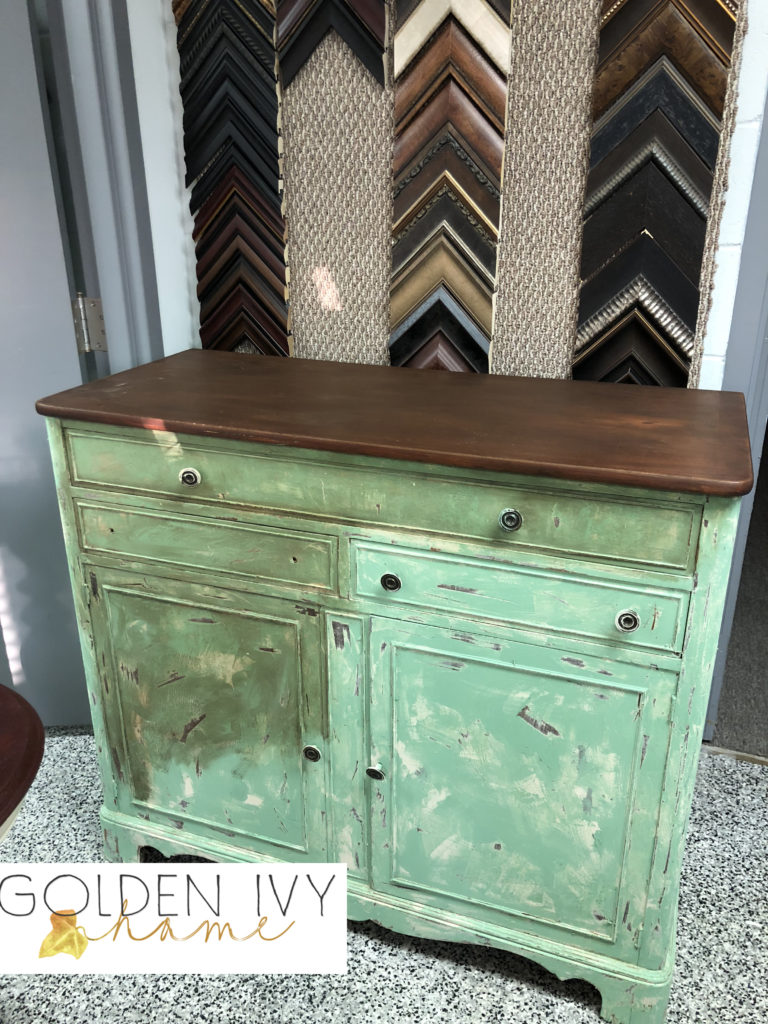 For the top of the buffet I used Citristrip and did a quick strip of the old varnish and then wiped it clean with mineral spirits. After that dried I did a coat of General Finishes Java Gel let it dried, sanded with 600 grit paper and did one more coat. Finally I sealed the stain with Chalk Paint® Clear Wax.
I switched out the hardware with some new knobs and moved it to my kitchen!
I will do another blog post soon on where all the decor is from that I used to decorate the buffet!
Shop This Post: